Tutor.com is available to ALL high school students. Students have free access to 1:1 tutoring (tutors go through an extensive vetting process). Students can access through Gmail, Drive, or Classroom. Go to the list of apps in the top right of the Google Suite and select Tutordotcom. A live tutor can help with skills practice, essay writing, content help, and SAT prep.
Reminder to come join us tonight! Spartan Exhibition is from 6-8pm at WMRHS. You are invited to explore a multitude of student exhibits, delicious refreshments from our Culinary Department, musical performances, and amazing art displays.
WMRHS 2022 Winter Ball! Come have fun & dance the night away at the Winter Ball! Open to students grades 9-12 on December 2, 2022 from 7:00PM - 10:00PM! There will be a $5.00 admission at the door!

The White Mountains Regional Nordic Ski Team is looking for new members of the upcoming winter season!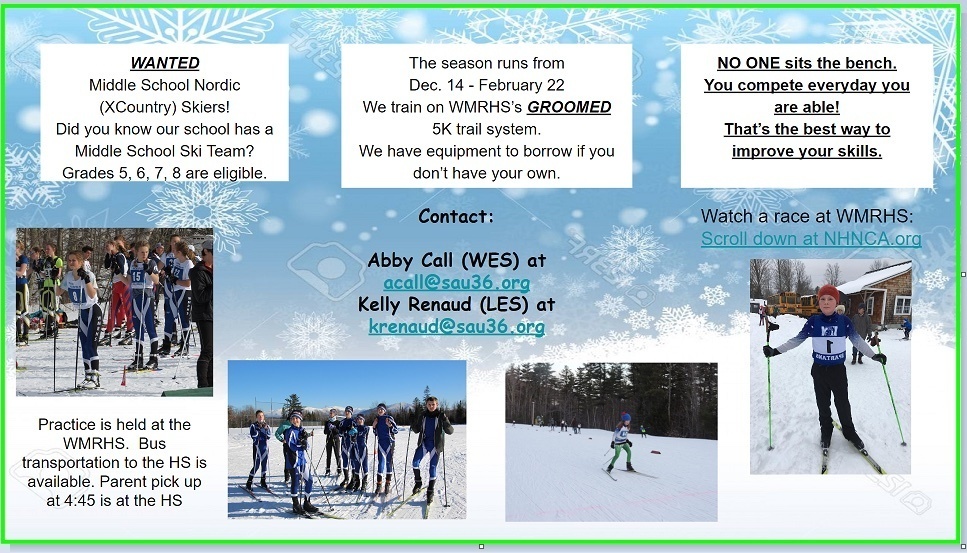 On November 30th, 2022 from 6:00pm - 8:00pm the students, staff and administration cordially invite all members of the local community back to White Mountains Regional High School for our first Exhibition Open House Event since 2019. We look forward to seeing you here at "The Regional" to engage and interact with our students while they demonstrate their newly acquired and developing skills and abilities. Spartan Culinary and Hospitality will be providing light refreshments to all those in attendance while also acting as the evenings hosts.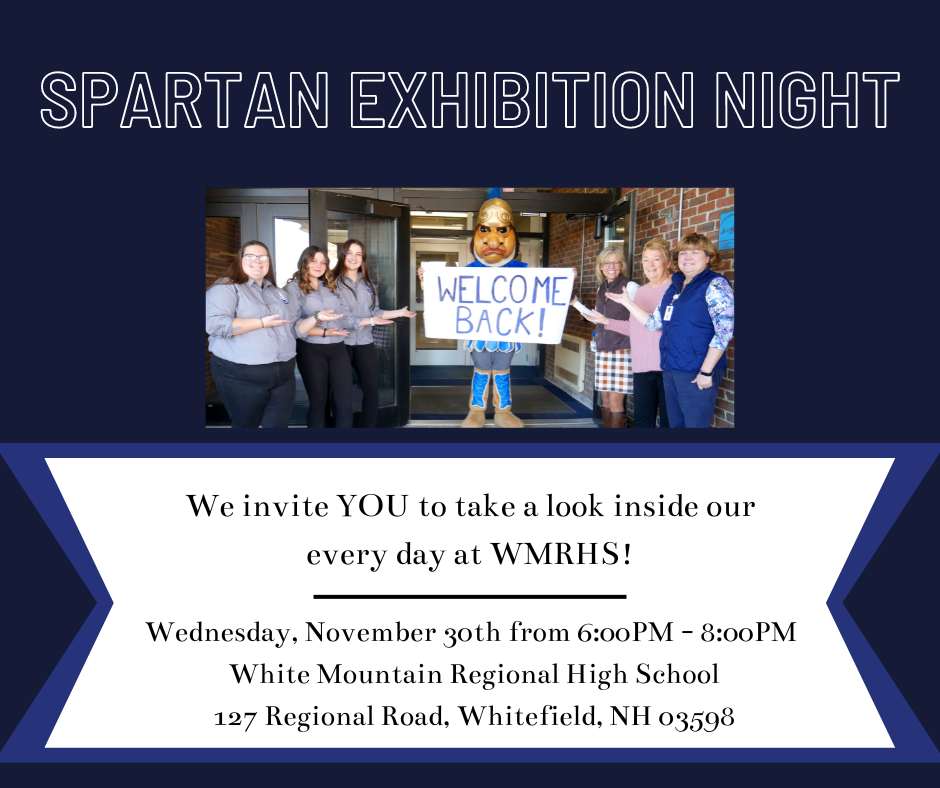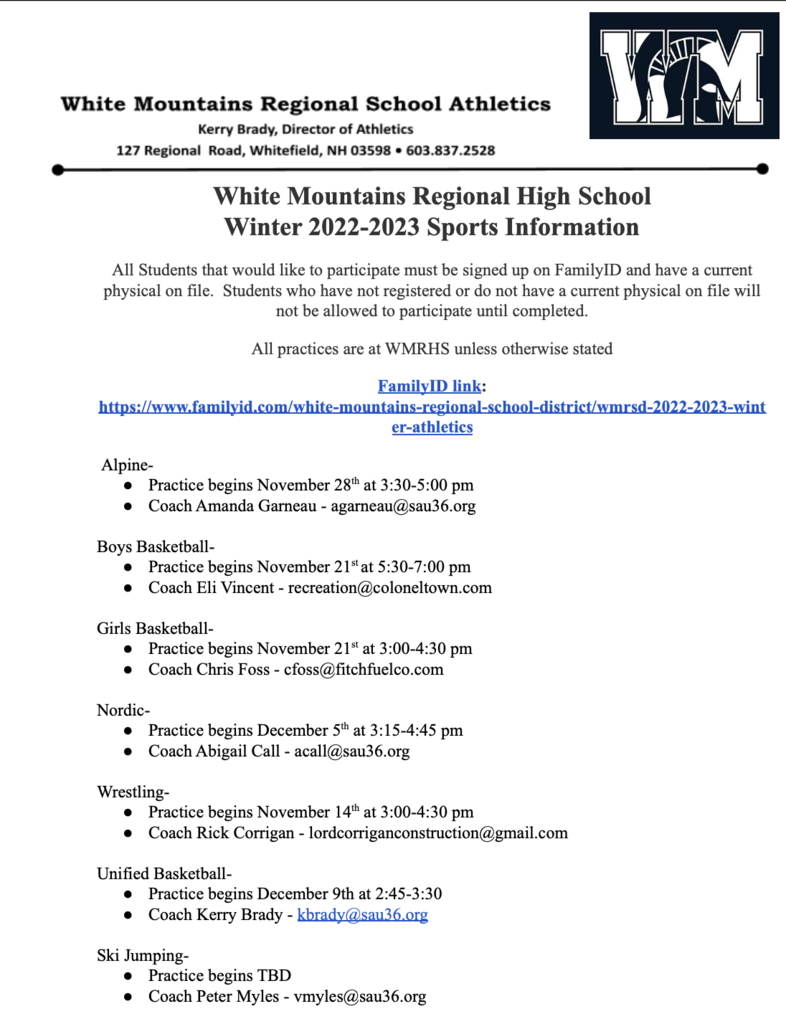 Golden Apple - WMRHS Staff Member of the Month The Golden Apple symbolizes the characteristics of what a great educator strives to be. This month the award was handed to Aric Moody and the information technology department at White Mountains Regional High School. Mr. Bill Jones (September's award winner) award the Golden Apple to Mr. Moody. Mr. Moody, a 2010 WMRHS graduate, has been a mainstay at WMRHS for the last 7 years. Mr. Jones said, "Aric is always willing to drop whatever he is doing to go help a teacher or staff member with a computer or technology problem." Principal Mike Curtis added, "Technology problems can be stressful, the teacher can't teach a segment of the lesson, the guest speaker in the auditorium can present (while 370 students look at him or her awkwardly) so the call goes out to Aric to save the day. Aric is a gentleman and a huge part of Sparta". Congratulations to Aric Moody for being selected as October's staff member of the month.
No CTE classes in Littleton on Nov. 9. Students who attend Littleton may report to WMRHS for block 2 class.
IMPORTANT INFORMATION! 💡 Seniors & Senior Parents/Guardians! Year book deadlines are coming up! Baby pictures need to be submitted by November 18, 2022. They can be emailed to
blufkin@sau36.org
OR dropped off in person! Online Senior Ad Purchase is now open! You can go online to jostens.com and create an ad that will go directly into the book!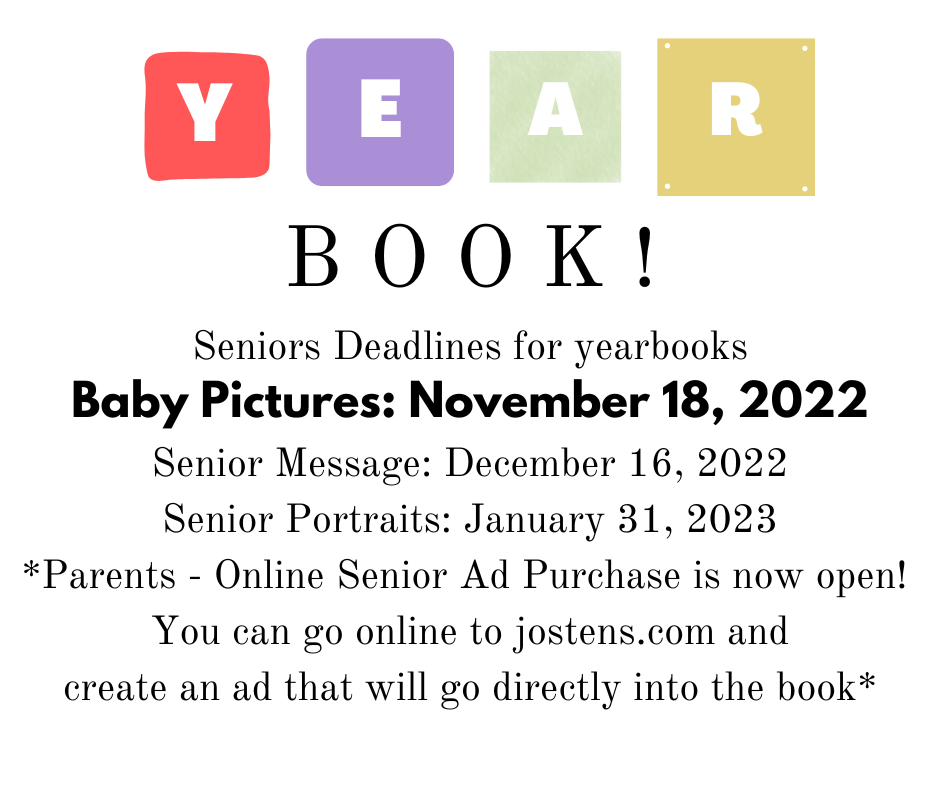 On Friday, November 4, 2022, The White Mountains Regional High School JROTC Spartan Battalion, and the Student Council sponsored a assembly for students grades 9-12 to mark Veterans' Day and honor local veterans. Command Sergeant Major Brad Cross of Whitefield spoke to the student body about the importance of Veterans' Day and honoring the service and sacrifice of veterans. The JROTC Color Guard presented the colors, and student Scott Black sang our National Anthem.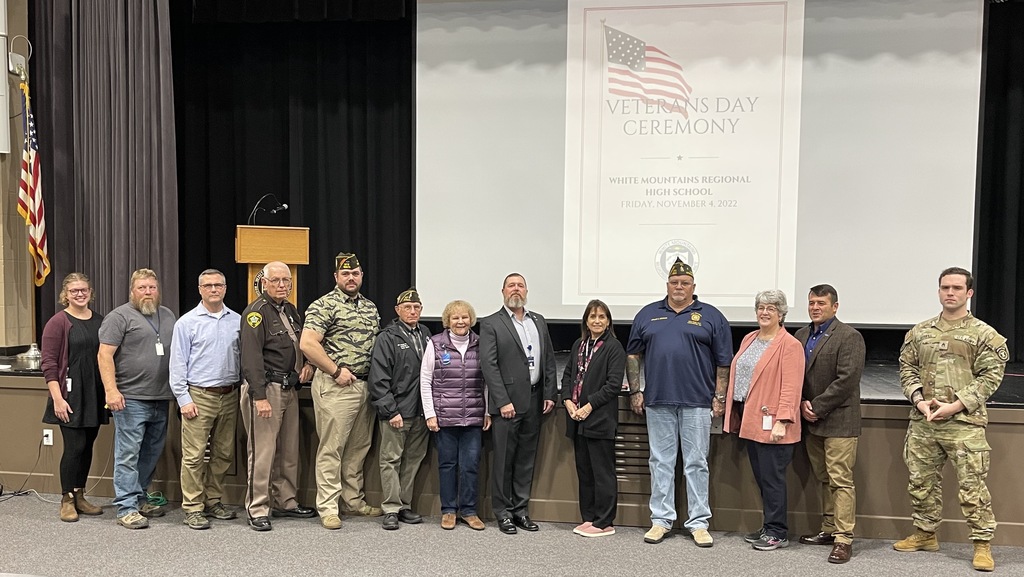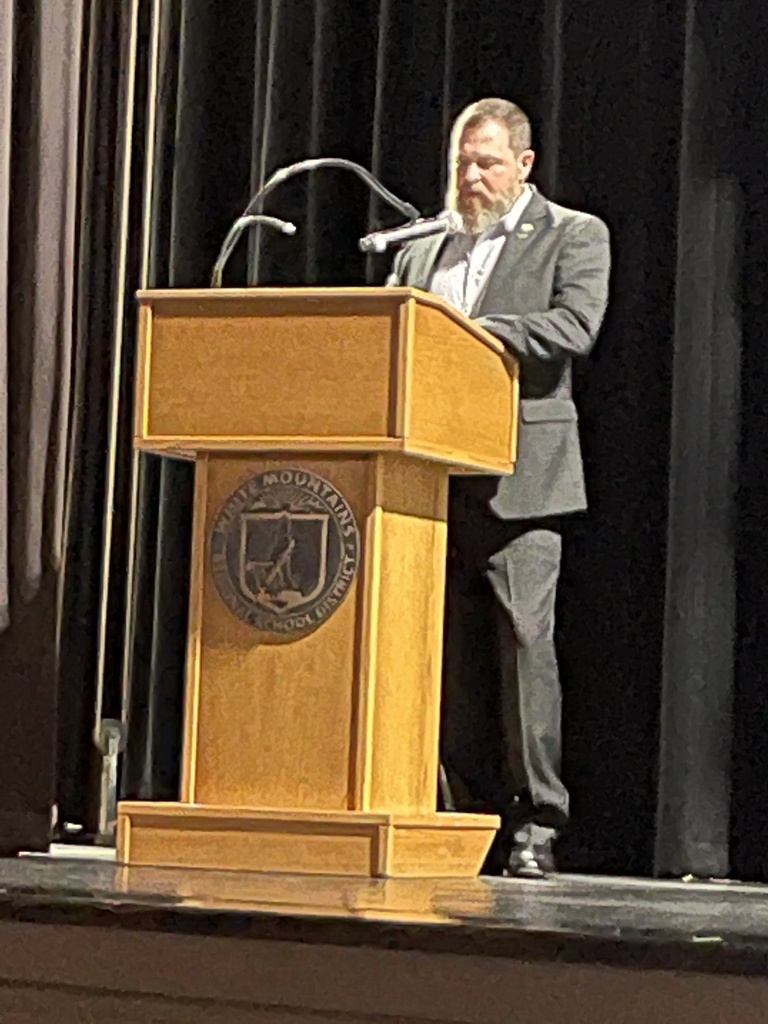 White Mountains Regional High School will host a Veterans' Day Ceremony on Friday, November 4, 2022. The ceremony, a joint effort between the WMRHS Junior ROTC and Student Council, will feature student reflections, a guest speaker, and a recognition of veterans from all branches of the United States Armed Forces. Local veterans and active duty service members are invited and encouraged to attend. The ceremony will take place from 9:15 am to 9:45 am in the WMRHS Auditorium and will begin with the presentation of colors by the WMRHS JROTC Spartan Battalion. Throughout the ceremony, students will invite audience members to learn and reflect on the meaning of Veterans' Day. Afterwards, guests are invited to attend a reception hosted by the Spartan Culinary and Hospitality program to enjoy light refreshments and connect with students and members of the community. Local veterans and active duty service members are invited to attend this ceremony at WMRHS. Community members interested in attending the event should RSVP no later than November 2 to Sergeant Major Michael Bruno (
mbruno@sau36.org
) or Lieutenant Colonel Peter Russo (
prusso@sau36.org
), or by phone: (603) 837-2287.
WMRHS Picture Retake day will be held on November 17, 2022!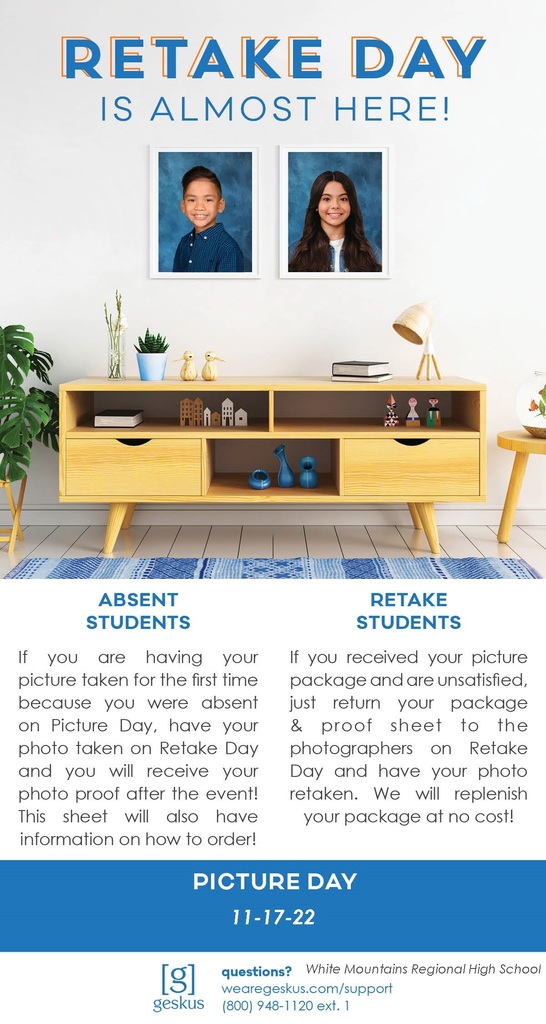 College Application Day is happening on Thursday, November 3rd. Seniors can apply to any NH college for free on this day. College Admission counselors and WMRHS school counselors will work with students to complete all components of applications and submit. A $500 scholarship will be drawn that day and awarded to a student who submits an application during the event.
White Mountains Regional High School had the honor of hosting the New Hampshire Supreme Court visit on October 20th. The NH Supreme Court "On the Road" program selects one high school or university in the State of NH each year to conduct a "real court case". WMRHS students we able to ask the trial lawyers and justices questions after the students and faculty heard the case live. The Culinary department provided an amazing lunch and the end of the day. The justices ate lunch with 25 Spartans-what a great experience for our young adults.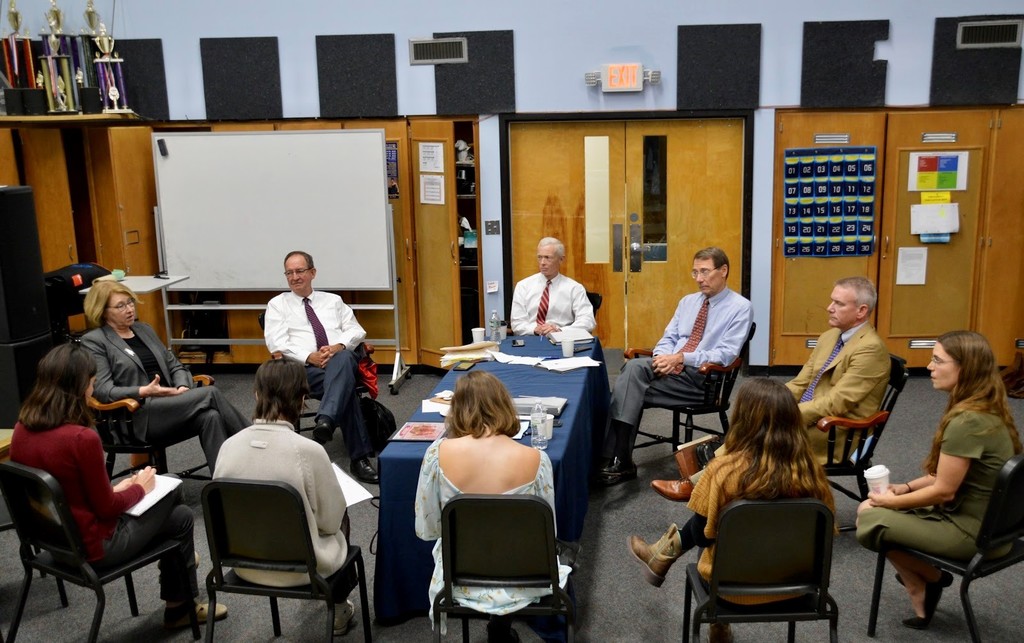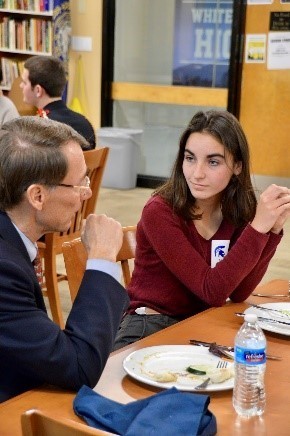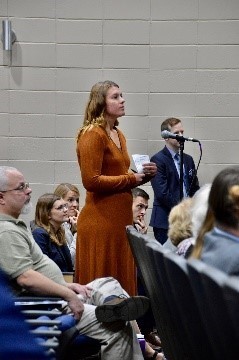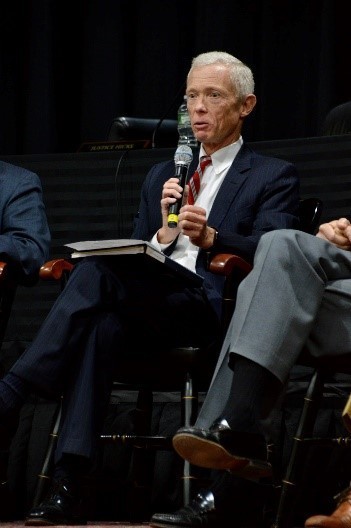 Congratulations to Bill Jones "staff person for the month of October". Mr. Jones received the "Golden Apple" award. Thanks for all that you for Sparta Mr. Jones!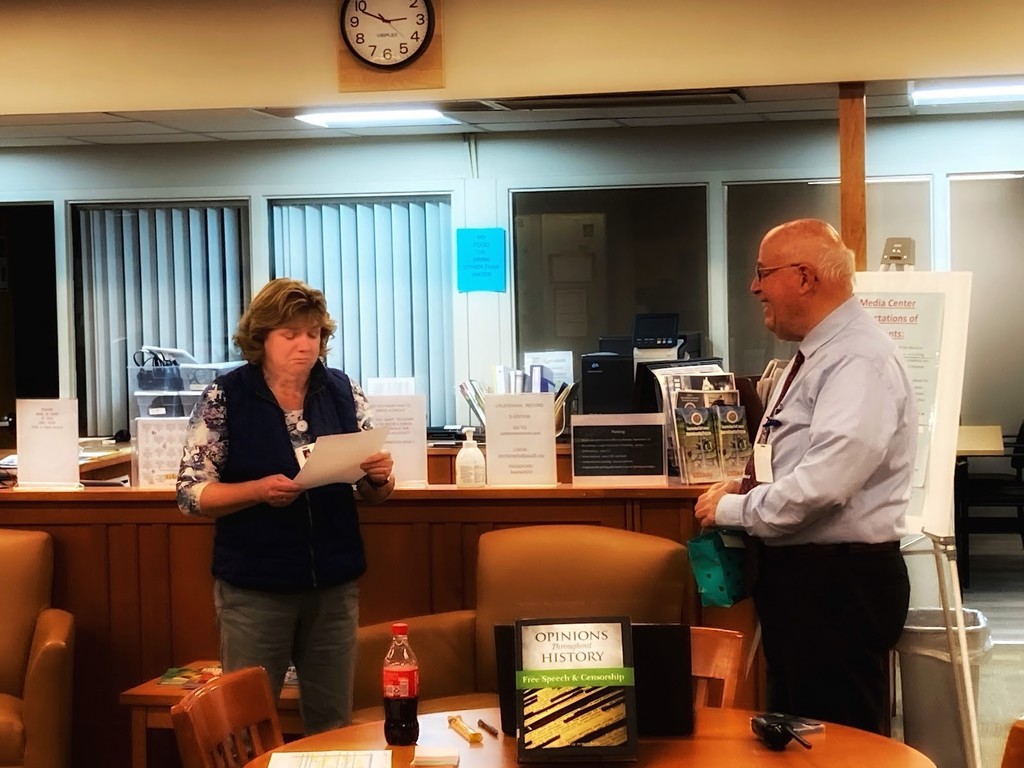 WMRHS Outdoor Industry Expo will be postponed due to the heavy rain! This event will be rescheduled to Friday October 21, 2022 from 8:00AM - 11:00AM! Any student is welcome to attend!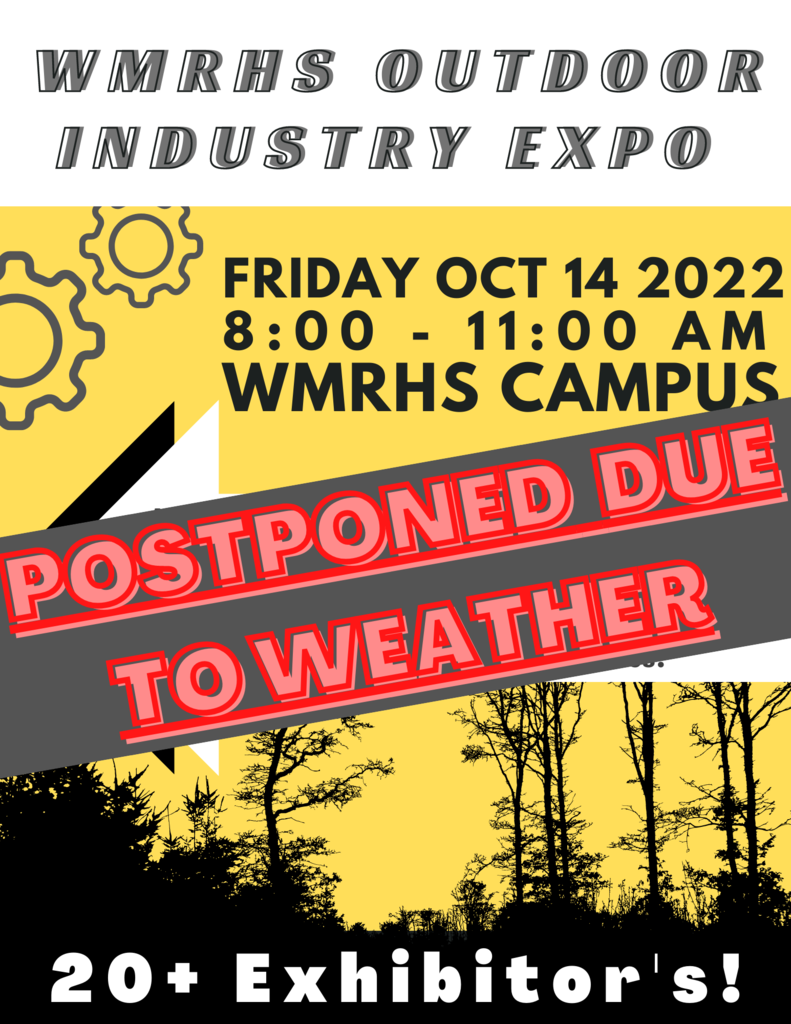 Mark your calendars! WMRHS Picture Day is October 5, 2022! Pre-order online at
www.geskusprint.com
use the unique code: 29LJMARW Also, reminder: students need student IDs -- this is when you need to take your picture so you can get an ID. Even if you don't want to purchase pictures, you still need to have your picture taken.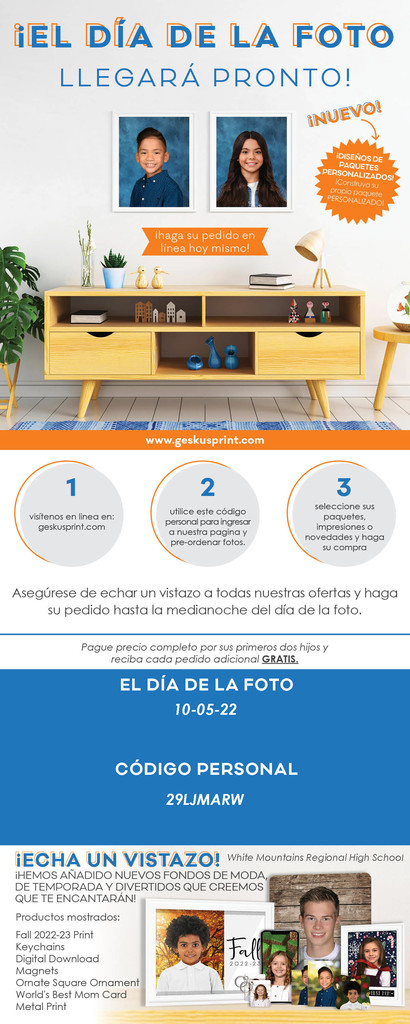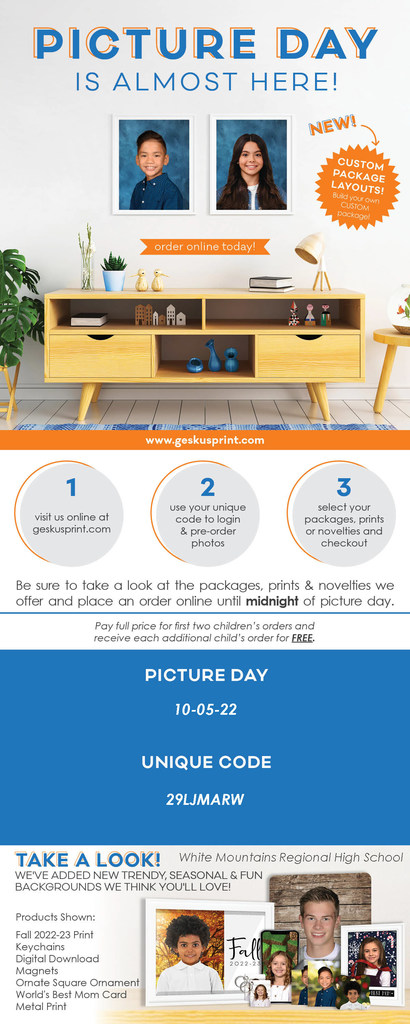 Congratulations to our WMRHS Bass Fishing team for qualifying for the State Championship! This is the first time that the bass team has qualified to compete in the Championship round! Wish them luck as they head to Mascoma Lake on Saturday!
Pep Rally and Bonfire photos - part two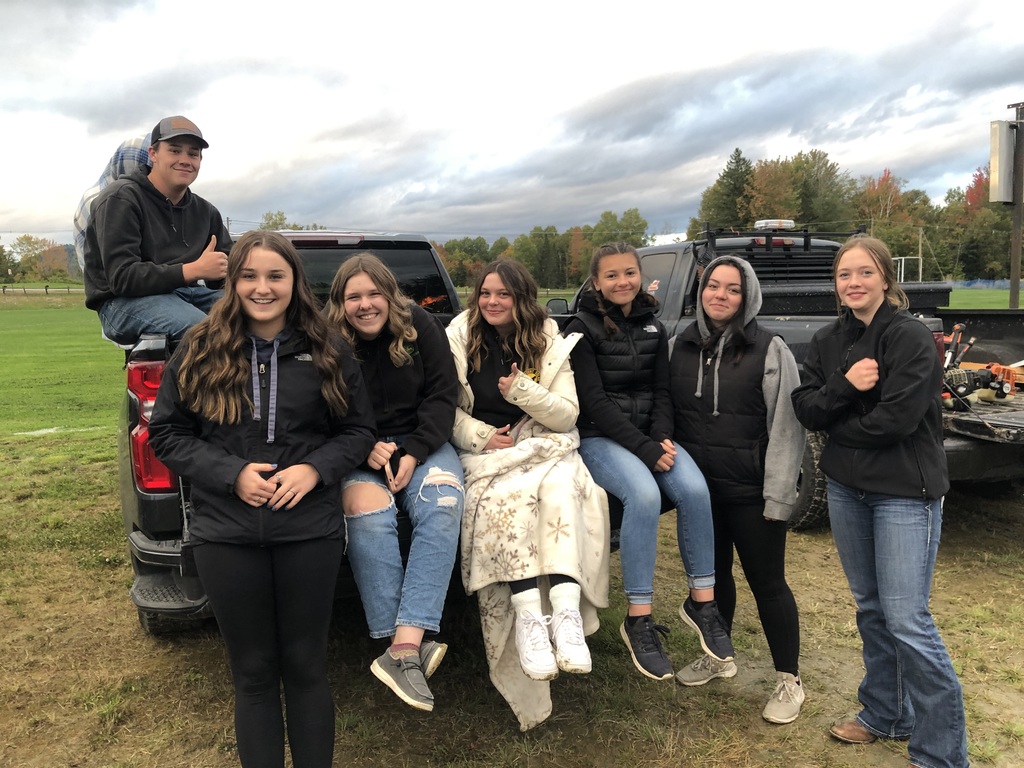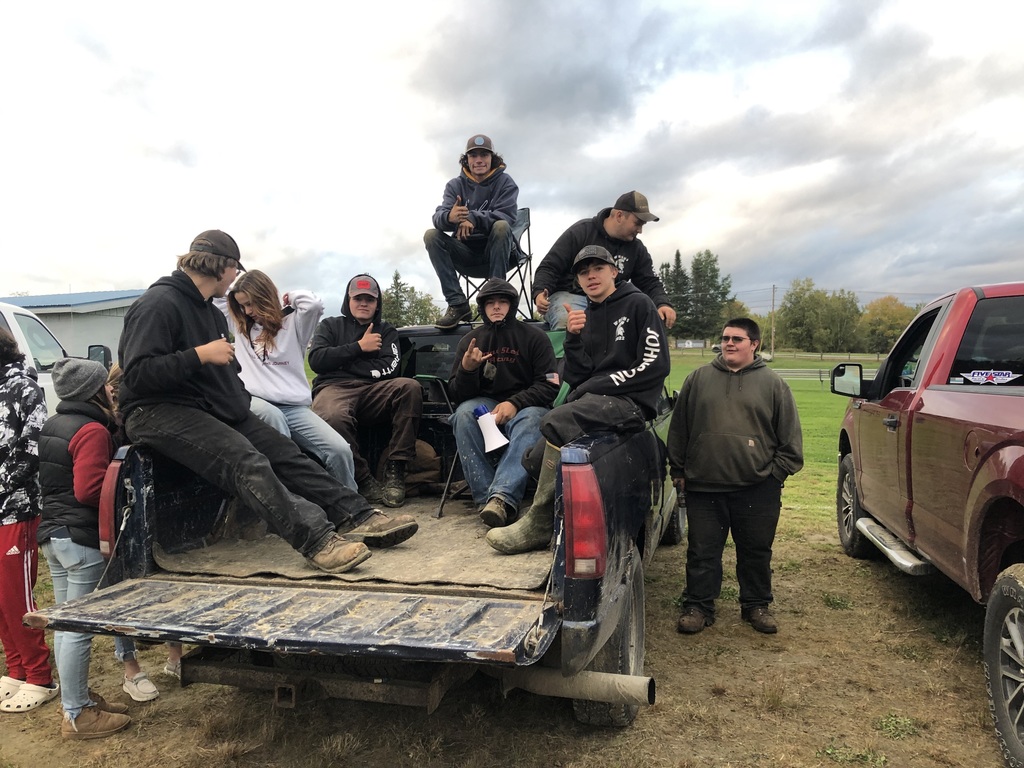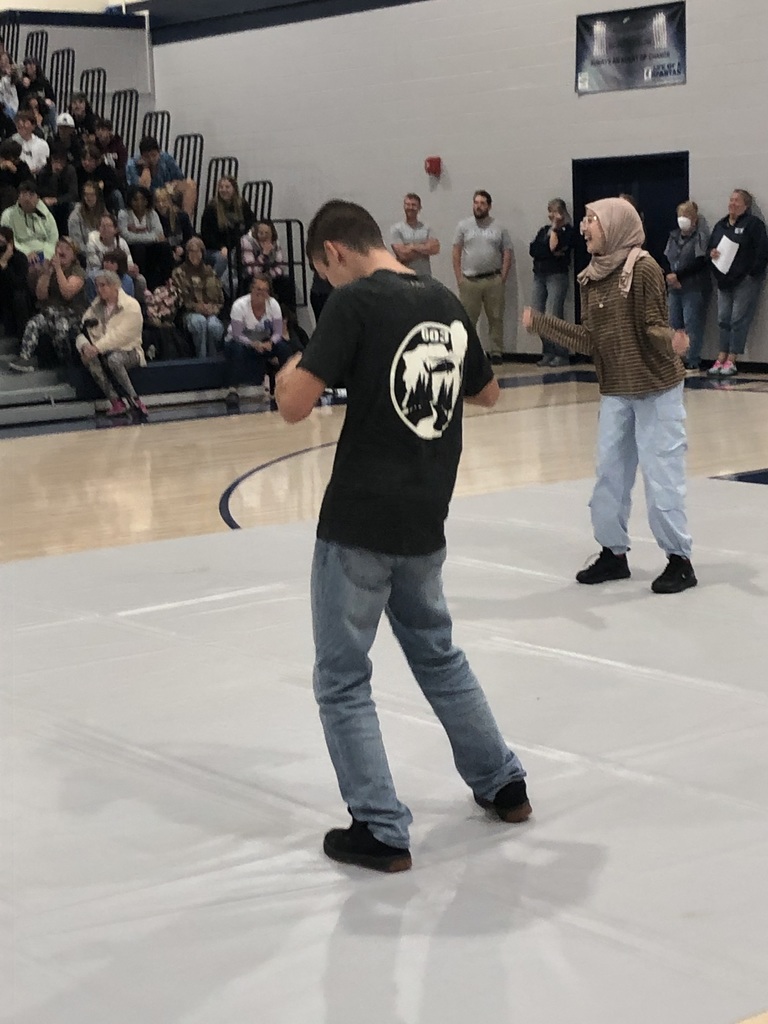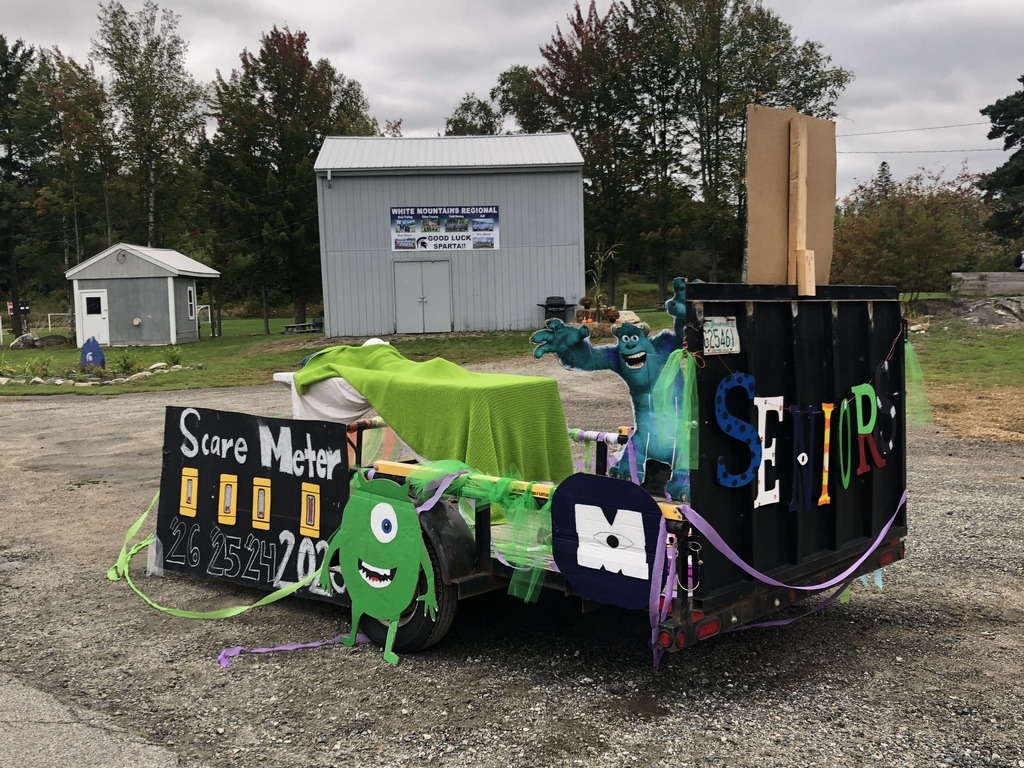 2022 Pep Rally and Bonfire photos @ SPARTA