Copper Cannon Camp is a tuition-free, one week, overnight summer camp, located in Bethlehem, that serves children ages 9-12 in any New Hampshire school district who is eligible. Copper Cannon Camp IS NOT a special needs or behavioral camp. If a child requires a one on one at school, we might not be a good fit. We do require a copy of their IEP, 504, or Behavioral Plan as part of our paperwork. Please call us at 603-823-8107 or email
info@coppercannon.org
for more information, or check out our website:
www.coppercannon.org
.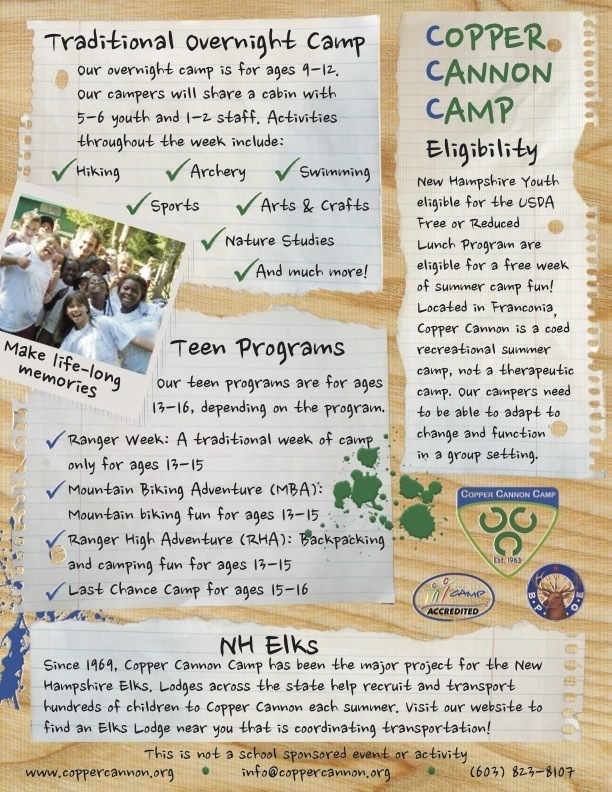 Congratulations to Eli Percey and Aubin Allard! Two fine examples of a Sparta student-athlete.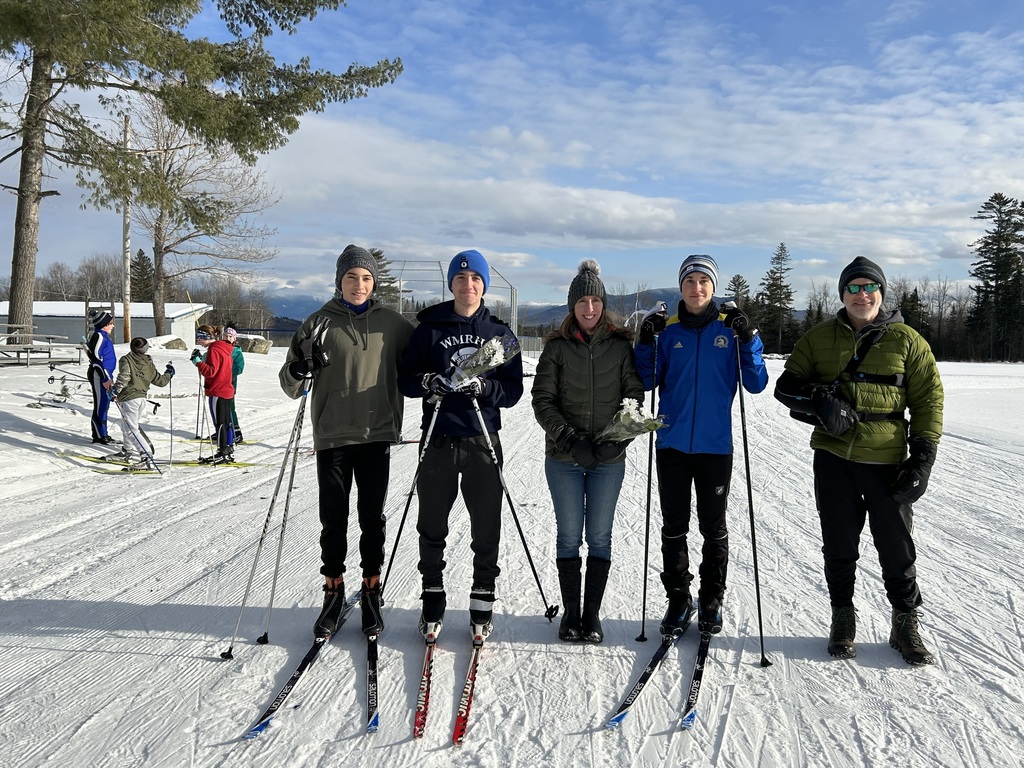 The Sound of Music Cast!! This was an amazing show - shoutout to everyone that made this possible! This is SPARTA!

Time is ticking! Get your yearbooks while you still can!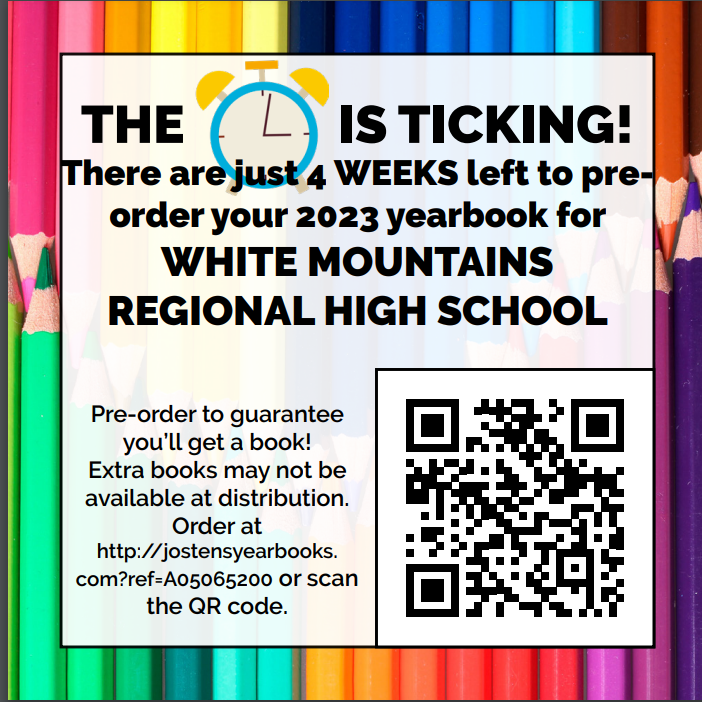 Pancake Breakfast Fundraiser!! 🥞☀️🤩 This is the perfect way to spend a Saturday morning, nothing beats fresh pancakes! Help support WMRHS Life Skills Fundraiser on Saturday February 18, 2023 from 7:30 - 11:00AM at the Christ United Methodist Church [ 135 Main St. Lancaster NH, 03584 ]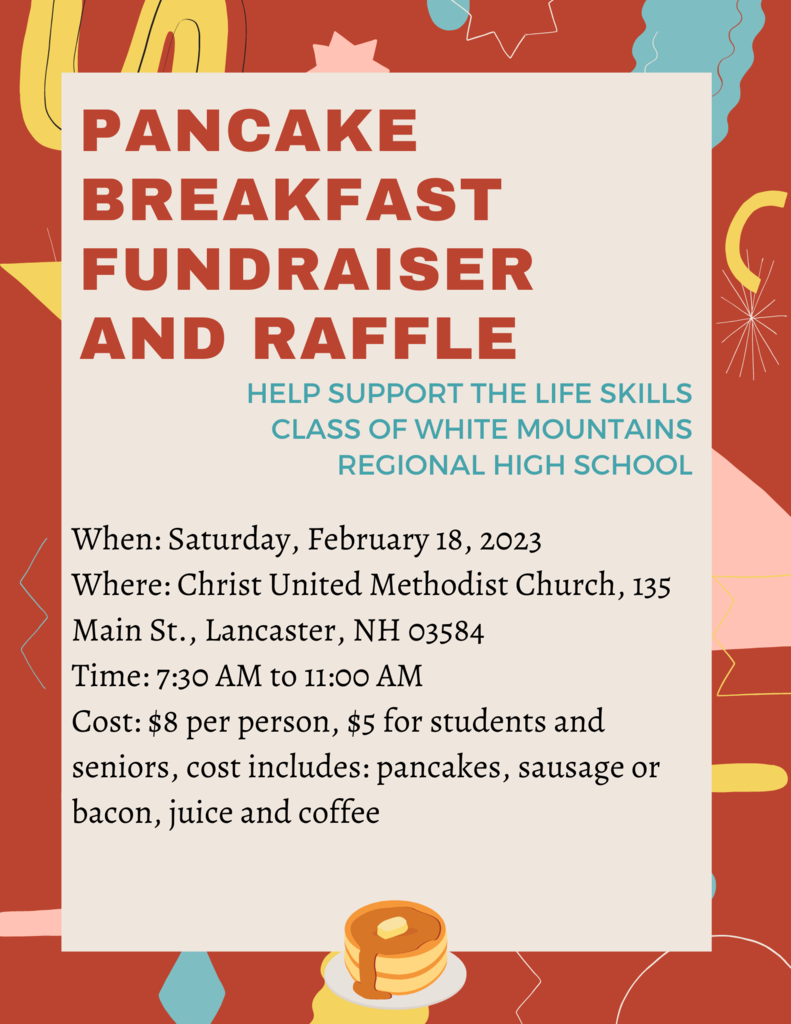 Last week Chef Matt Holland and his Introduction to Culinary Arts students invited staff to their version of a Chinese American Buffet. This included Crab Rangoon with Sweet and Sour Sauce, General Tso's Chicken with Steamed Broccoli, and Vegetable Fried Rice. The staff was able to taste the final product and grade the students on taste and appearance. This was the culminating product of their semester class. As you can see from the photo, the students did a great job on appearance and we can attest to great taste!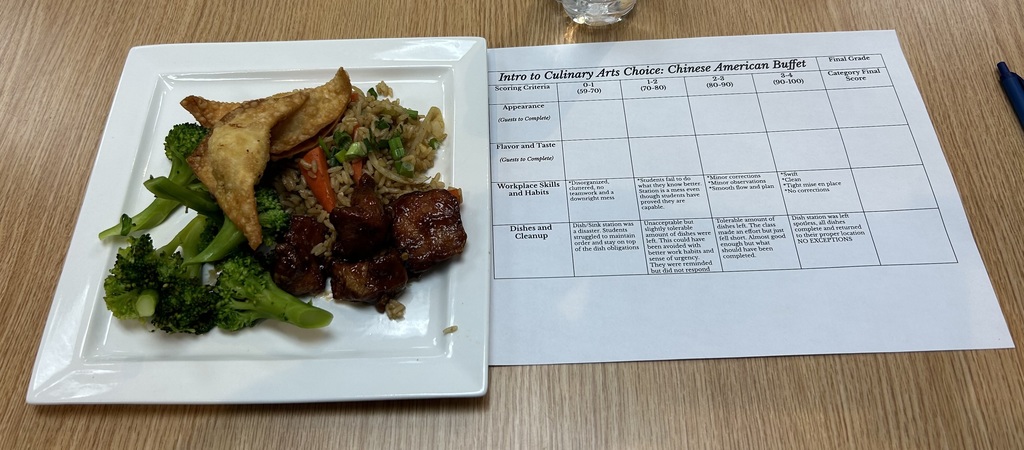 Just a reminder that quarter two ends this Friday, January 27th!
Chef Matt Holland and his Intro. to Culinary students made Carnitas Tacos today. The students invited staff to taste the final product and grade them on taste and appearance. As you can see from the photo, the students hit a "home run"!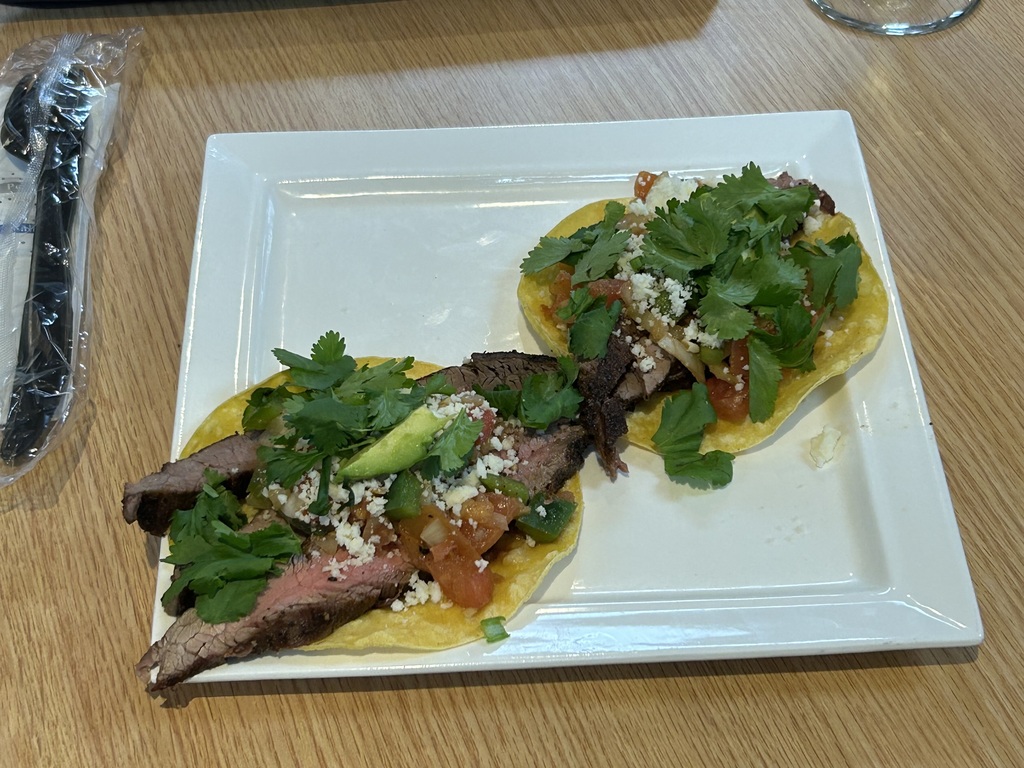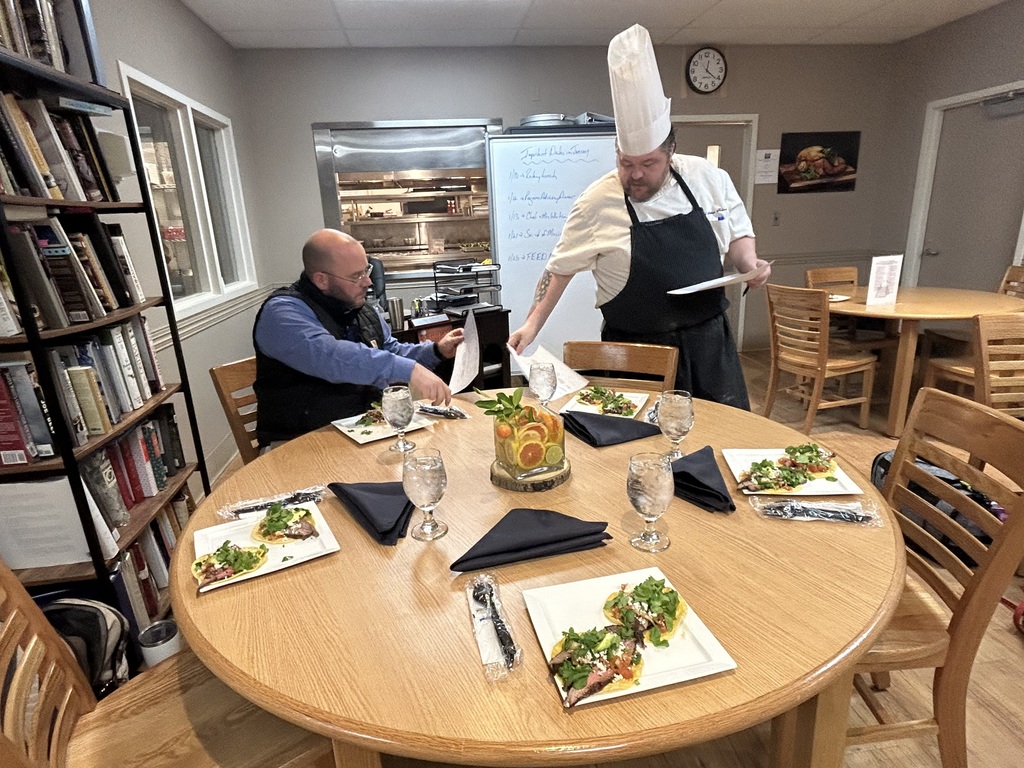 Congratulations to Ms. Catherine Tobin for being awarded the Golden Apple for being the staff person of the month for January. Ms. Mary Rodrigues, the December recipient gave the award to Ms. Tobin at the January staff meeting. Ms. Tobin has worked countless hours, starting in September to get the production of the "Sound of Music" ready for opening night. Opening night is Friday, January 20th.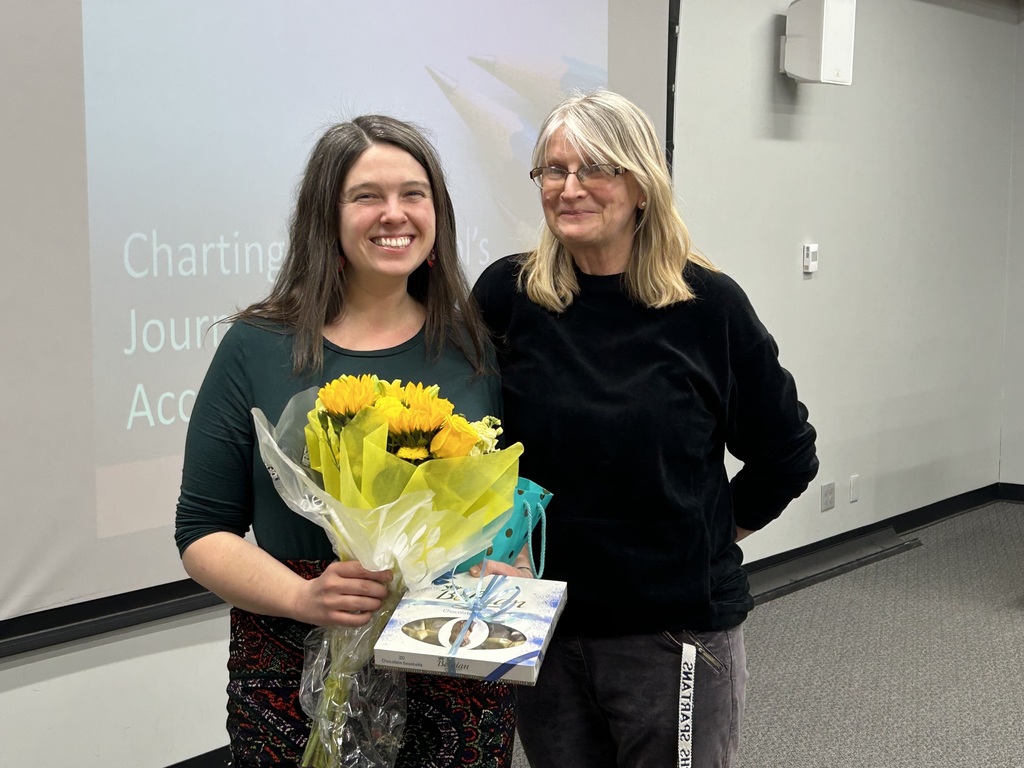 Come support the girls' and boys' varsity basketball teams on Tuesday, January 10th! As they take on the Groveton Eagles. The girl's game will tip off at 5:00pm and the boy's follow at 6:30pm. The Blue Zoo theme is "Black Out" so come dressed in black.
We are so appreciative to Colonel Kevin Jordan for coming into WMRHS this morning and sharing his inspirational journey. Kevin Jordan is currently the Colonel of the NH Fish and Game Department. Colonel Jordan has worked over 25 years as a conservation officer and now leads the department. This was an amazing presentation filled with real life insight and a great example of how far a strong work ethic can take you!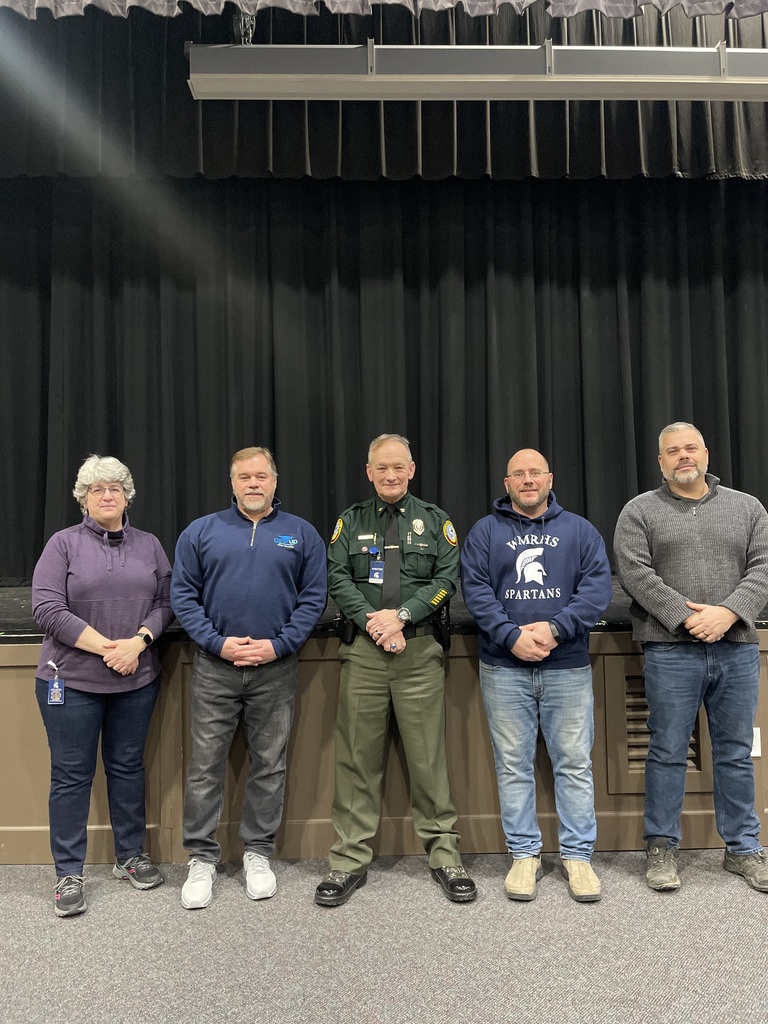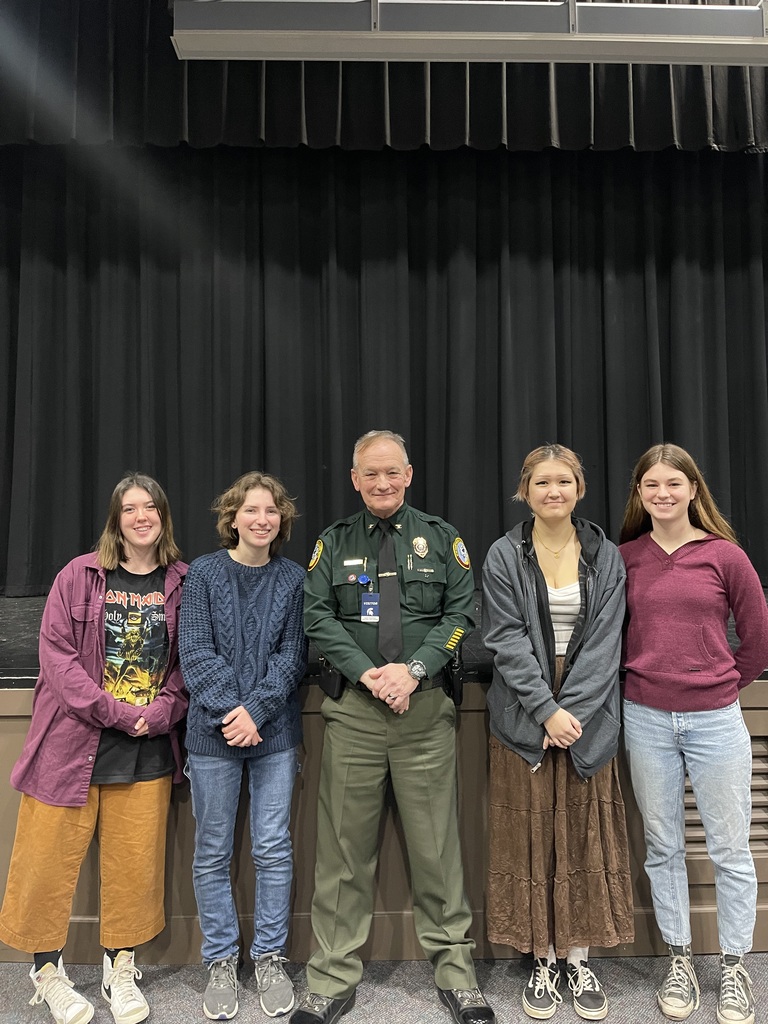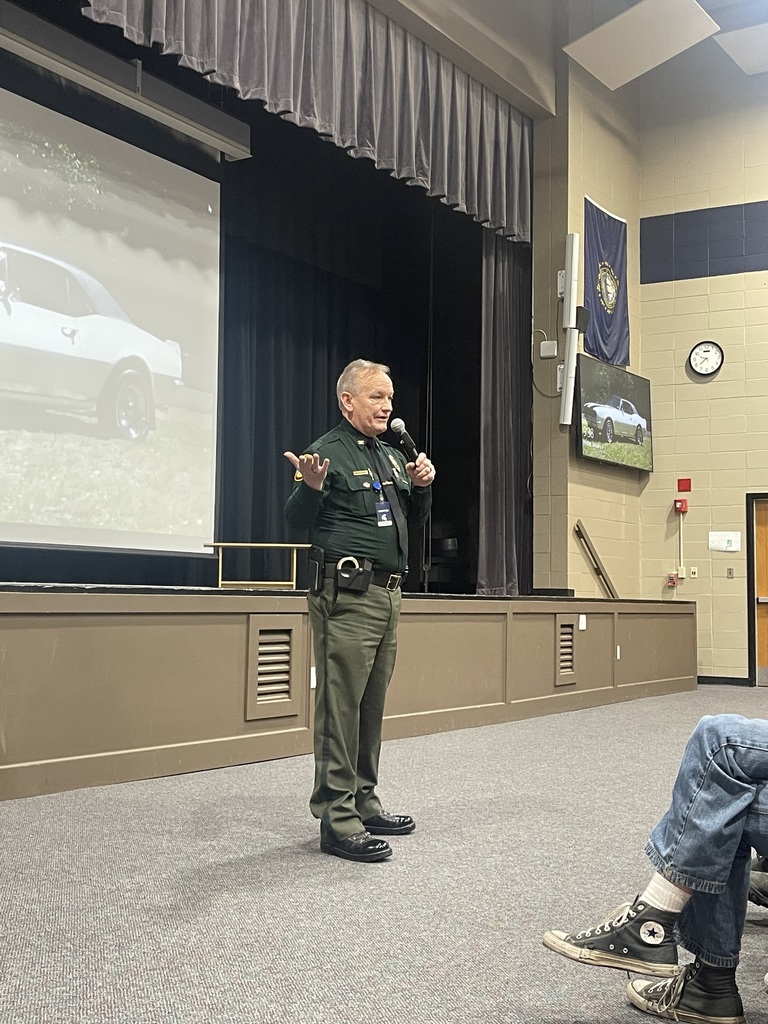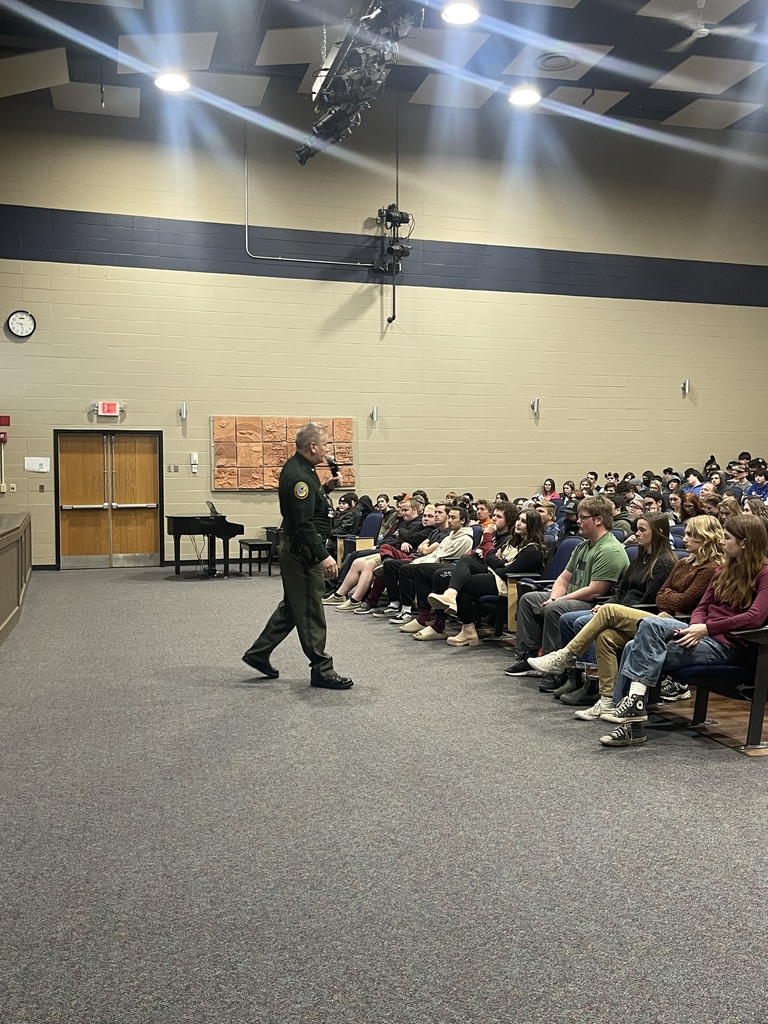 Happy New Year! We are excited for your return on Tuesday, January 3, 2023. We will kick off the week with a scheduled "white" day for student classes along with a Spartan Spotlight during advisory time. A friendly reminder that grades close on January 27th so please keep up to date on assignments and communicate with your teachers if you have any questions. We hope you had a great break and are looking forward to sharing 2023 with the Spartan community.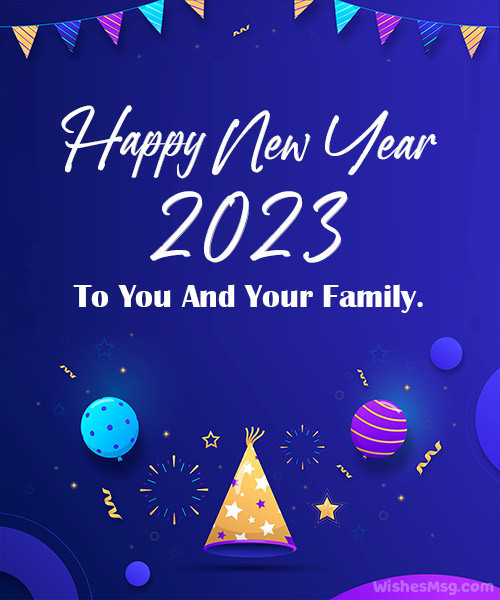 Reminder - Today's snow day will not alter the daily blue/white schedule. Monday will be a "white" day and Tuesday will be the next "blue" day for student classes.
On Tuesday, December 13, Aric Moody, IT Technician, gave the Golden Apple to Special Educator Mary Rodrigues. The Golden Apple is awarded monthly to a staff member by their colleague in recognition of the outstanding work they are doing. Congratulations Ms. Rodrigues!
On Wednesday, December 14th, the bands from WMRSD will present a Holiday concert at 7pm. The concert is in the WMRHS Auditorium. Admission is free and general seating applies. The concert will feature the combined WES and LES Jr. High Band and the WMRHS Jazzband.
Tutor.com is available to ALL high school students. Students have free access to 1:1 tutoring (tutors go through an extensive vetting process). Students can access through Gmail, Drive, or Classroom. Go to the list of apps in the top right of the Google Suite and select Tutordotcom. A live tutor can help with skills practice, essay writing, content help, and SAT prep.
Reminder to come join us tonight! Spartan Exhibition is from 6-8pm at WMRHS. You are invited to explore a multitude of student exhibits, delicious refreshments from our Culinary Department, musical performances, and amazing art displays.
WMRHS 2022 Winter Ball! Come have fun & dance the night away at the Winter Ball! Open to students grades 9-12 on December 2, 2022 from 7:00PM - 10:00PM! There will be a $5.00 admission at the door!

The White Mountains Regional Nordic Ski Team is looking for new members of the upcoming winter season!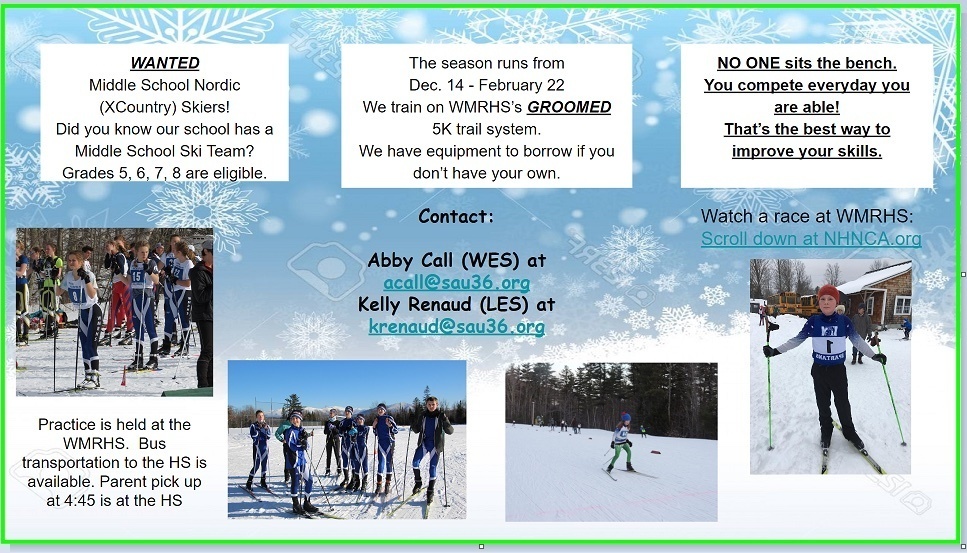 On November 30th, 2022 from 6:00pm - 8:00pm the students, staff and administration cordially invite all members of the local community back to White Mountains Regional High School for our first Exhibition Open House Event since 2019. We look forward to seeing you here at "The Regional" to engage and interact with our students while they demonstrate their newly acquired and developing skills and abilities. Spartan Culinary and Hospitality will be providing light refreshments to all those in attendance while also acting as the evenings hosts.